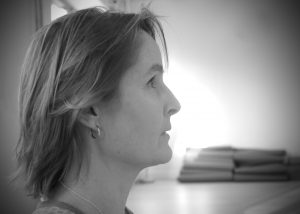 This Hatha & Vinyasa Yoga class combines creative flow with a focus on specific postures and parts of the body. We synchronise breath with movement, build up strength, flexibility and finely tune our external and internal alignment. The class is for mixed ability but a certain level of physical fitness is advisable. It is a class in which you can choose to take it relatively easy or work up to stronger challenges, depending on how you feel on the day.
As in all my classes, this is about more than working your body – everything we practice physically in yoga is intimately informed  by an ancient, rich and fascinating  philosophy going back thousands of years  and yet more relevant today than ever. I weave aspects of this philosophy into the teaching of breathing techniques, physical postures, relaxation and meditation. Through my classes, my aim is for you to feel wonderfully stretched, spacious and strengthened, your breathing smooth and regular and with a deep sense of calm and alignment with what matters in life.
I first encountered yoga when I was a stressed 15 year old and my grandmother showed me a sequence of asanas (physical postures) to help focus and calm my mind. I continued to practise on an off, and in the last 10 years began to take it more seriously, establishing a regular practice. In 2014 I took this further by completing a British Wheel Foundation Course in preparation for teacher training on the British Wheel Teaching Diploma. I am now qualified as a Yoga Teacher with the British Wheel of Yoga (accounting for 500 hours of training). Teaching students of all ages and levels of experience has transformed my own relationship to yoga and confirmed this is what I most love doing!
rebecca@theriverroom.org.uk  Tel: 07907374278